"Be who God meant you to be and you will set the world on fire."
— St. Catherine of Siena
Ann Marie Sorrell is a philanthropist, award-winning business leader, woman of faith, and emboldened enthusiast of the opposite sex. She lives out loud and is unapologetic in her support of the many causes that are important to her, which include: social justice, equality for all, issues impacting women and minorities, economic development and health & wellness.
She is the President & CEO of The Mosaic Group, an award-winning public relations, marketing, and government relations firm serving clients throughout South Florida. Ann Marie oversees the day-to-day operations, serves as Project Manager for most of the firm's projects, and has managed more than 300 campaigns and projects ranging from $10,000 to $3 billion. Clients include AECOM, Cohen Brothers Realty Corporation, City of West Palm Beach, West Palm Beach Housing Authority, Children's Services Council of Palm Beach County, Riviera Beach Community Redevelopment Agency, Broward College, Southeast Overtown/Park West Community Redevelopment Agency, City of Fort Lauderdale Community Redevelopment Agency, and the Housing Authority of the City of Fort Lauderdale to name a few.
Ann Marie is the author of Chronicles of a Serial Dater, a journey through the good, bad, funny – and steamy – of dating and relationships told through short stories that all end with a tip for the ladies and a tip for the fellas on the lesson(s) learned from each situation.
She is also the Founder of MustAttend Events, Inc., an online events marketing and management software that offers deals on conferences, business, political, and charitable events.
She launched two empowerment and economic development initiatives: Black Girl Magic Florida (an initiative that exists to honor achievement, beauty, and strength among black women in Florida and beyond); and Black Business Loop (the community's connection to black-owned businesses, entrepreneurs, events, community resources, and black economic initiatives).
Ann Marie earned a Master of Business Administration from Nova Southeastern University and Bachelor of Science in Health Care Management from Florida A&M University. She serves on several community boards including the Chamber of the Palm Beaches, Planned Parenthood of South, East and North Florida,  and is the President of Girls II Women.  She is a member of Leadership Palm Beach County, Leadership Florida, Economic Forum, the Forum Club of the Palm Beaches, U.S. Global Leadership Coalition's Florida Advisory Committee, Urban League Young Professionals of Palm Beach Countyand Delta Sigma Theta Sorority, Inc.  She has won numerous awards for her leadership, business acumen, and community involvement.  In her spare time, she enjoys spending time with her family and friends, music, dancing, golf, traveling, and meeting new people.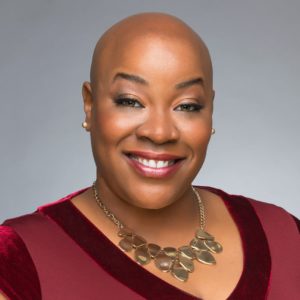 The Mosaic Group
Marketing.Public Relations.Government Relations
Mosaic CoWork
A place for entrepreneurs to create, connect, and cultivate their business venture in a professional work environment without the overhead.
MustAttend, Inc.
Deals on Conferences, Business, and Charitable Events
"Injustice anywhere is a threat to justice everywhere."
— Dr. Martin Luther King, Jr.
Ann Marie is passionate about and an advocate for the following:
Social Justice
Equality for all
Issues impacting women and minorities
Economic Development
Health & Wellness
As an advocate for economic development and prosperity for black owned businesses, Ann Marie founded the National Black Economic Forum which celebrates National Black Business Month, honors and connects business leaders, and educates attendees on issues, solutions, and opportunities. The Forum is held annually in August.
In her pursuit for justice, Ann Marie has organized and led rallies and demonstrations including the first and only nationally televised Rally for Justice for the Corey Jones Shooting Case (Corey Jones was an African-American man who was shot by a plainclothes police officer while waiting by his disabled car in Palm Beach Gardens, Florida).
Ann Marie believes in empowerment, collaboration, and the advancement of women and minorities. She serves on several community boards and support organizations and initiatives that closely aligns with her personal mission.
Affiliations
Girls 2 Women, Board President
Chamber of the Palm Beaches, Board Member
Planned Parenthood of South, East and North Florida, Board Member
Leadership Florida, Connect Florida Class VI
Leadership Palm Beach County, Class of 2011
Delta Sigma Theta Sorority, Inc.
Palm Beach County Democratic Party
National Urban League/Urban League of Palm Beach County
Economic Forum of Palm Beach County
The Forum Club of the Palm Beaches
U.S. Global Leadership Coalition's Florida Advisory Committee
"We must become the change we want to see in the world."
— Mahatma Ghandi
Ann Marie believes in giving back to the community that has given so much to her. She is a strong believer in each person becoming the change they want to see. Ann Marie has served on many nonprofit and civic engagement boards since her college years including the Board of Directors for the Urban League of Palm Beach County, President of the Young Professionals auxiliary group; the Black Chamber of Commerce; PACE Center for Girls; Paragon Florida; and Girls 2 Women — a charity very near and dear to her heart as she was one of the first graduates of Girls 2 Women when it was started in 1997 in Pahokee, Florida.
She was invited to serve on the Board and mentor other young ladies upon graduation from college and has served for 14 years.  She is now the Board President.
Ann Marie speaks to youth about leadership, career development, entrepreneurship, and self-confidence at middle and high schools and to organizations including Women of Tomorrow and Girls 2 Women.  Ann Marie is a member of the West Palm Beach Alumnae Chapter of Delta Sigma Theta Sorority, Inc. and her business entities provide financial support to numerous organizations in South Florida annually.
UPCOMING APPEARANCES
USING EFFECTIVE PR TO TELL YOUR STORY
APRIL 30, 2020 – 6PM TO 8PM
REGISTRATION: $25
THE SOCIAL MEDIA TAKEOVER
MAY 14, 2020 – 6PM TO 8PM
REGISTRATION: $25
ADVERTISING ON A DIME
MAY 28, 2020 – 6PM TO 8PM
REGISTRATION: $25
MULTICULTURAL MARKETING
JUNE 11, 2020 – 6PM TO 8PM
REGISTRATION: $25
THE ART OF NETWORKING
JUNE 25, 2020 – 6PM TO 8PM
REGISTRATION: $25
PAST APPEARANCES
2018 Synergy Summit for Cultural & Heritage Tourism, Fort Lauderdale, FL – Panelist
2018 TBAAL-Roundtable Writer's Breakfast, Dallas Texas – Featured Author
Media & Booking
Sherine Thorpe
sherine@mosaicgroup.co
561.651.9565